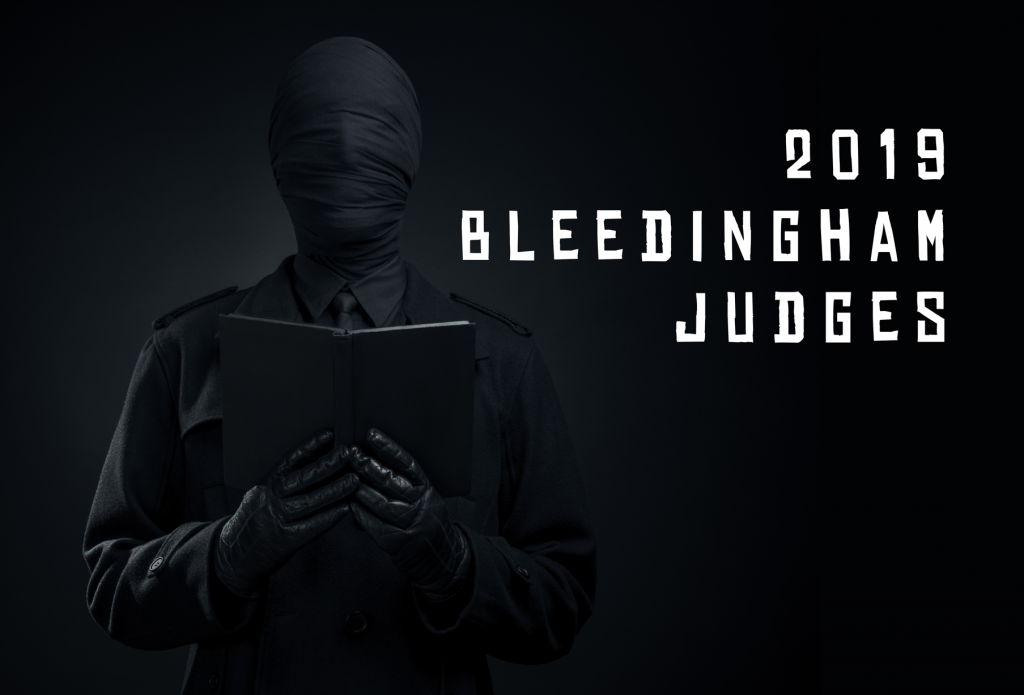 Micky Neilson
Micky Neilson is a two-time New York Times best-selling author whose graphic novels, Ashbringer (#2 on the list) and Pearl of Pandaria (#3) have both been published in six languages.
As one of the first writers at Blizzard Entertainment, he has more than two decades of experience in the cutting edge of the gaming industry.
In 2016 Riverdale Avenue Press published his memoir Lost and Found: An Autobiography About Discovering Family, available wherever books are sold.
He has also self-published his first full-length horror novel, The Turning, and its prequel, Whisper Lake, both on Amazon. In 2017 Micky was tapped to write the comic book series The Howling: Revenge of the Werewolf Queen, a continuation of the beloved 1981 Joe Dante horror film The Howling.
Also in 2017 Micky completed the Call of Duty Field Manual, a companion book to the best-selling video game Call of Duty World War II.
Most recently, Micky has written his first original sci-fi novel, Ridgerunners.
James Fairley
James is a graduate of the Vancouver Film School and has worked as director, assist director, producer, production designer, and art director on shorts and feature films.
He has acted in commercials, television, and feature films as well.
Currently, Mr. Fairley is a special FX makeup artist at MastersFX Studio, where he has worked on shows such as FALLING SKIES, TRU-BLOOD, ARROW/FLASH/LEGENDS OF TOMORROW, ALMOST HUMAN, I-ZOMBIE, The 100, The ORIGINALS, BELKU; and many others.
Royce Buckingham
Royce Buckingham is a Bellingham, Washington novelist with an English degree from Whitman College and a Law degree from the University of Oregon. Royce wrote for 13 years before he sold his first novel, DEMONKEEPER. He has since made reading lists with his middle grade monster books, has had eleven novels published in more than ten countries, and has hit the bestseller list overseas with both DEMONKEEPER and his medieval fantasy series, MAPPER, which is published in both Germany and the U.S..
Royce has sold novels to Penguin, St. Martin's Press, and Random House. He sold his screenplay, DEMONKEEPER to 20th Century Fox in 2006, and he attended DEMONKEEPER the stage play at Western Washington University. His Sasquatch Award winning book THE DEAD BOYS is a ghost story set in Richland, WA, where Royce grew up near the Hanford nuclear plant (which explains a few things).
His YA thriller THE TERMINALS released in October 14, 2014, his adult Thriller IMPASSE came out in 2015, and his medieval epic, THE BLADE OF THE FOREST will be out in Germany this October, 2018.
Thomas Henry Durant
Thomas has been an integral member of numerous award winning teams in television, serving as an editor on Emmy winning episodes of "The Deadliest Catch" for Discovery Channel, becoming the supervising editor and supervising producer of History Channel's "Ice Road Truckers", and eventually running shows both in post and in the field.
Now, Tomy serves as a development producer; cultivating new talent, building pitches, shooting and cutting sizzle reels, and meeting with network executives to sell new hit series.
Thomas is also an independent filmmaker tackling everything from a feature documentary about wolf conservation in America, to short narrative films for internet consumption.
John Lovett
After leaving the military in 1992, John went to work as an associate producer for a small production company that produced movies for Cinemax. In 1996, he started The Hollywood Military Advisor and L & M Productions to provide military technical advice to the motion picture industry and produce military documentaries.
THMA contributed to numerous military movies and documentaries including BAND OF BROTHERS, PEARL HARBOR, and several military video games.  Now based in the Pacific Northwest, John teaches screenwriting and creativity at a local college, works with emerging and veteran screenwriters as a career coach, and is heavily involved in the local film making community.  John is also the screenwriter behind two produced films: CATHY MORGAN, a science fiction drama, and TWO WEEKS, a tween comedy.
Sammy Applegate
Sammy Applegate is an award winning filmmaker and accomplished composer originally from Lawrence, Kansas.
In 2012 she became the first woman to earn a masters of music in film composition degree from the Pacific Northwest Film Scoring Program at the Seattle Art institute.
She is currently in her sixth year as the assistant director to the film scoring program, working under two time Emmy winner Hummie Mann,  helping train and guide new generations of aspiring composers into the film television and video game industries
Chris Donaldson
Chris is an Emmy winning producer and writer with over 20 years in the film biz.
He currently helms Moment.film (www.moment.film), a company dedicated to telling better stories for a better world.
Not only does he understand the power of creativity to make change, but it's also been said he plays well with others.
Hit him up and he'll buy you coffee.
Christal VanEtten
Christal VanEtten is the Founder of TheSuperghoul.com, a horror entertainment reporting site originating out of the Pacific Northwest. A former Bellingham resident, Christal majored in English at Western Washington University and afterwards began a career in digital marketing and communications. This branched into her horror niche brand The Superghoul which began as a way to nurture the existing horror communities through entertainment news, original content, and more.
When Christal is not creating content or reviewing films, she's marathoning horror movies with her cats Vladimir the Impawler and October and a fresh pizza delivery.
She has not commented on her toppings of choice.
Roman Stadtler
Roman Stadtler is the creepy heart of Bellingham's 33 year old comic shop, THE COMICS PLACE, and is a film/comic/story geek, with a degree in Literature and Film, a rabid passion for Alice Cooper, Hammer Horror, the Universal Monsters, and E.C. comics. A former film critic for all sorts of underground rags you've never heard of, he once flew to NYC for the World Premiere of the American Godzilla film (the sucky one…please, don't hold that against him) and contributed to the historical docudrama, THE MOUNTAIN RUNNERS.
Roman was a founding board member of the Whatcom Film Association, and Film Series Programmer at the Whatcom Museum. He's a werewolf aficionado, still finds Chucky deeply disturbing, and thinks THEM (2006) is one of the scariest movies, ever.
Lorelei Shannon
Lorelei Shannon is a writer, sculptor, movie fiend, and gearhead goth mama.
She lives in the woods outside Seattle with her beloved husband, two gorgeous and talented kids, her secretly gothy mother, and an unruly pack of hellhounds and basement cats.
Lorelei mostly writes horror fiction, such as the Southern Gothic POSSUM KINGDOM, but she's also written two (rather demented) historical biographies with her best friend Victoria Cosner: MAD MADAME LALAURIE: NEW ORLEAN'S MOST FAMOUS MURDERESS and MISSOURI'S MAD DOCTOR McDOWELL: CONFEDERATES, CADAVERS AND MACABRE MEDICINE!
Check out the madness at http://www.cosner-and-shannon.com
Chris E. Vargas
Chris E. Vargas is an Assistant Professor of Art, with a focus on the Time Based Arts at Western Washington University. In 2011, he earned his MFA in the department of Art Practice from the University of California, Berkeley.
Vargas is also a video maker & interdisciplinary artist whose work has been screened in numerous venues including the New Museum, SFMOMA, MOMA PS.1, Anthology Film Archives, and the Tate Modern.
Crystal Connor
Master Imaginationist and Instagram photographer Crystal Connor is the Chief Imagineer working for the Department of Sleep Prevention's Nightmare Division.
A Washington State native she loves anything to do with monsters, bad guys (as in evil-geniuses & super-villains.  Not 'those' kind her mother warned her about), rogue scientific experiments, jewelry, sky-high high-heeled shoes & unreasonably priced handbags.
When she's not terrorizing her fans and racking up frequent flyers miles by gallivanting all over the country attending fan conventions, writer's conferences, and film festivals she reviews indie horror and science fiction films for both her personal blog and HorrorAddicts.net
Jim Pidgeon
Jim Pidgeon is an award winning independent producer.
With a career spanning more than 20 years, he has worked on films and commercials throughout the world. He enjoys collaborating with talented writers, directors and filmmakers to develop engaging stories.
Jim founded Rocket Soul in 2015 and partnered with filmmaker AJ Winslow in 2016 with the goal of influencing the world through great storytelling.
Eliott Glasser
A graduate of Orange Coast College's Film & TV Production program, Eliott Glasser has been writing, directing, producing, editing, and acting in short films/music videos for over ten years.
A former video store clerk at Film is Truth: 24 Times a Second, he has spent the last five years expanding his knowledge of all types of film by watching,  studying, and adding to his own personal collection of over 1000 movies.
Robert Lashley
A 2016 Jack Straw Fellow, Artist Trust Fellow, and nominee for a Stranger Genius Award, Robert Lashley has had poems published in such journals as Feminete, Seattle Review of Books, NAILED, Gramma, Drunk in a Midnight Choir, and The Cascadia Review.
His work was also featured in Many Trails to the Summit , an anthology of Northwest form and lyric poetry, and It Was Written, an anthology of poetry inspired by hip hop.
His full-length books include THE HOMEBOY SONGS (Small Doggies Press, 2014) and UP SOUTH (Small Doggies)
Damon Winters
Damon Winters has wrote and produced the made for TV series Psychic Travelers. He co-wrote, produced and directed the documentary Eddie Macken: True Legend; an engrossing tale of the world's leading horse jumping champion, for European Networks Sky Sports and H&C TV.
He is currently Director of Photography on a series for Global Television, (A National Canadian Broadcaster), as well as Director for two upcoming feature films. "Light of Day" and "Not so Dead".
He was recently an actor in the TV series "Rogue" and has three three other screenplays in the works for future production. Damon brings vast practical knowledge from his extensive experience, on-set work and training.
Michelle Nessk
Michelle Nessk is a multiple award winning indie filmmaker.
Michelle is also known as Zee Monsta, the horror host and creator of Horrors of the PNW, the annual anthology series that has premiered with participation at Crypticon Seattle for the last 6 years.
Michelle owns The Blood Shed, a publication that primarily focuses on the world of indie horror films, and is the creator of Gloomy Sunday Productions. Michelle utilizes these outlets to help fellow Indie filmmakers pursue their dreams.
Michelle is active as a host and liaison for various Charities, events, and community outreach for children and survivors of domestic violence. Michelle is partnered with Love Horror for their annual event Louder Than Wolves to benefit My Sister's House.
Benjamin Owens
Benjamin's mother lovingly showed him Halloween and The Shining when he was five years old, which explains why he is now an unapologetic horror enthusiast and filmmaker.
Opening his company, Lies for Truth Productions, in 2010, he has since had projects feature in festivals around the world, including Oaxaca FilmFest and Canada International Film Festival, among others. His short "I'm Gonna Eat Your Brains" won Best Film at Bleedingham Film Festival in 2013.
When not making films, he collects VHS and manages his local video store. Benjamin considers himself both a surrealist and a realist, which means he does not actually exist.