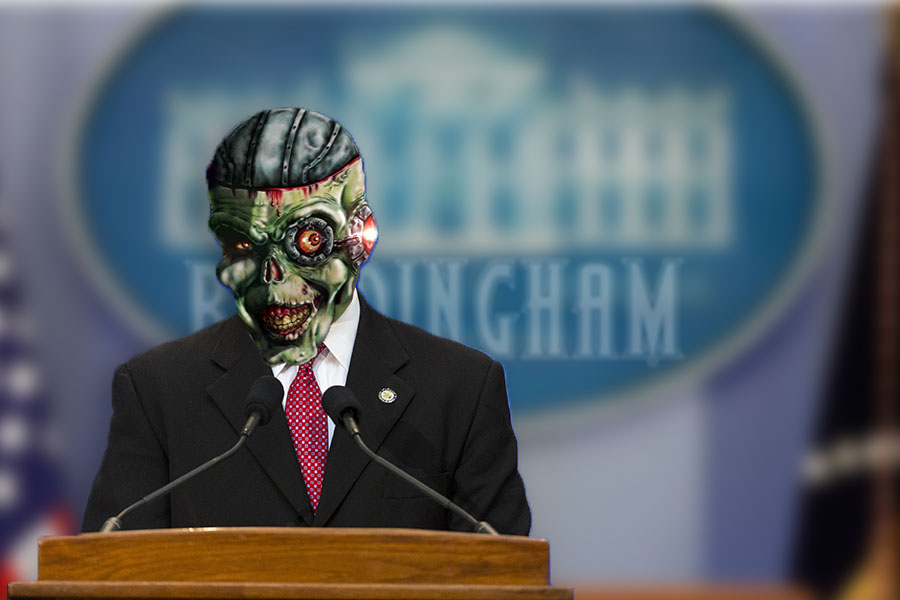 Crazy times we are in right?!
Howdy horror fans and filmmakers!
It's the 9th season of the annual Bleedingham Film Festival and submissions are open!
However…
IF YOU ARE SHOOTING A SHORT THIS YEAR, IT IS IMPERATIVE THAT YOU OBSERVE ALL LOCAL SAFETY AND SOCIAL DISTANCING PROTOCOLS! 
IF IT IS NOT LEGAL TO GATHER A CREW IN YOUR AREA, DO NOT DO IT! STORYTELLING IS MARATHON, NOT A SPRINT!  
WE'D MUCH RATHER SEE YOU HEALTHY AND HAPPY THAN HAVE YOU RISK YOUR HEALTH FOR A FILM FESTIVAL.
Additionally, for this year only, we are accepting films made in the last 4 years, instead of the usual 2.
While, at this time, we remain optimistic that we might be able to screen at the Pickford Film Center,  if they are open, we are also planning alternative routes for the screening of the festival in case we are unable to host a gathering of that size.
We are in close contact with The Pickford and will announce any changes to the regular festival programming as we work with them through this.
In preparation for this, we've picked up a Vimeo account and if the climate in regards to Covid 19 is the same, we will offer the festival to be screened online.
We are taking all necessary steps to create an holistic Bleedingham experience! The online festival will be complete with an award ceremonies for winners, (we finally get to use that green screen we bought!) pre-recorded acceptance speeches, online meet and greet networking events and even some Q and A sessions for some of the films.
In case of an online event, trophies will be mailed out this year.
We will also be adjusting submission fees this year as we understand many people, especially those in the creative industries, are being hit hard financially due to the pandemic.
There is still a $1000 grand prize and we are picking some of the best and brightest judges from the northwest creative community at large.
In addition to the regular festival, we have decided to kick things off by having a mini film challenge starting in June. Check out the details below:
Bleedingham 5 minute film challenge:
Shelter In Place Edition
Challenge: 
Create an up to 5 minute horror short with what you have available to you.
Films will not be judged on production quality, but rather on creative storytelling, editing, and scary factor. While we encourage you to make the best of the tools around you to tell your story, we understand that access to gear and crew in these times is severely limited.
Prize: $300 and winning film screens with other Season 9 Bleedingham Films at the main festival.
Price to enter: Free
To register: Drop us an email at Bleedinghamfilmfest@gmail.com and leave your team name, title of your film, and contact info. After we confirm your registration, you will be sent a Dropbox folder from Gary to upload your film.
All films will screen on our respective media outlets.
We have a few other things percolating that we are are excited to share as they firm up as well.
So stay tuned and most of all …. STAY SCARY!