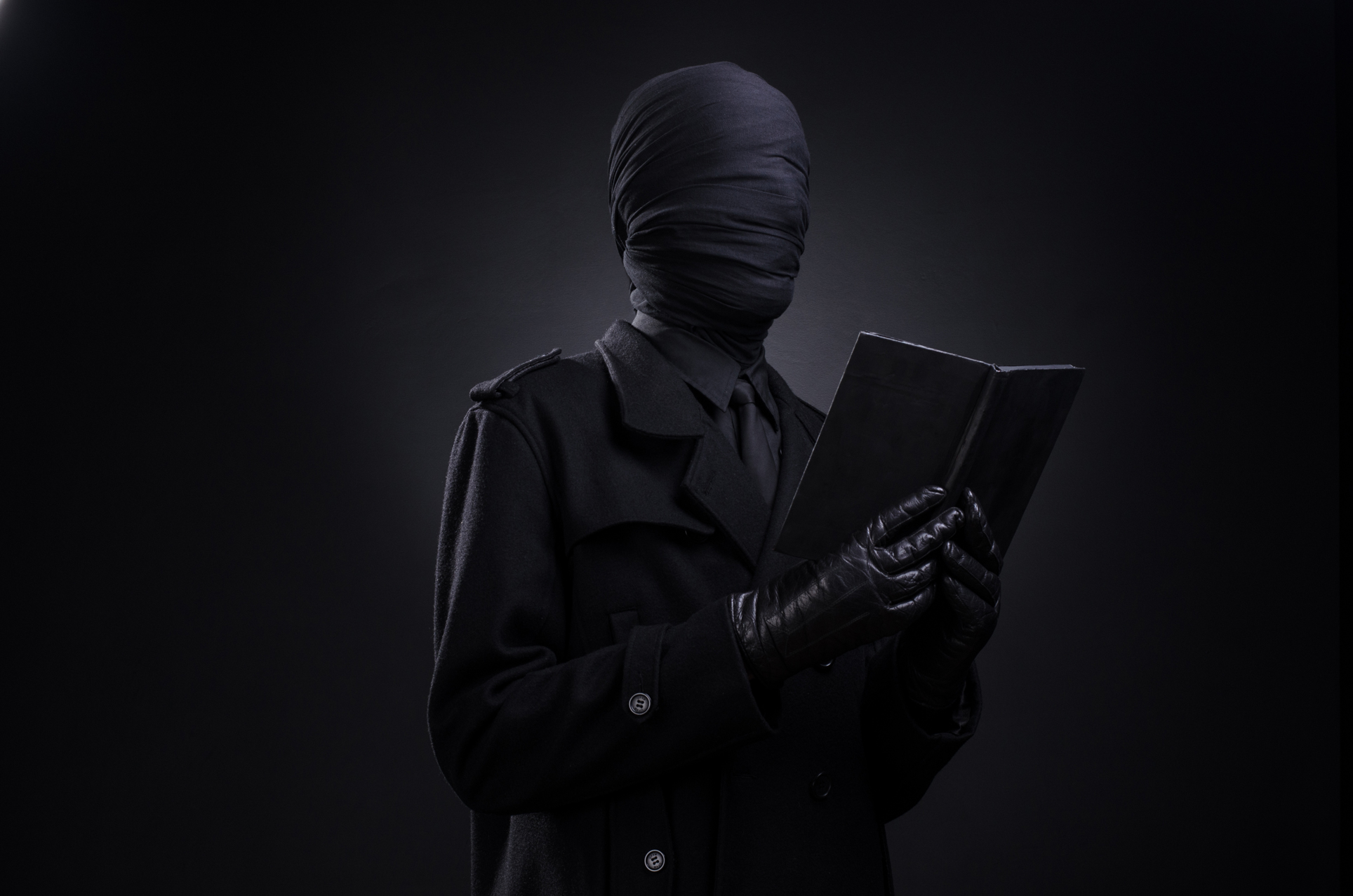 IN PRAISE OF JUDGEMENT
Langley J. West
The late Roger Ebert was once asked what his favorite things about being a film critic were, to which he replied, "I get to watch all the movies."  When asked what his least favorite thing was, he said, "I HAVE to watch ALL the movies!"
Film festival judges sometimes feel the same way.  Theirs is a difficult task:  to consume a multitude of movies and pass judgement on them.  In many ways, it is a thankless job.  The film festival judge volunteers their time and mental energy, without pay and often without recognition for their efforts.  Depending on the size of the festival, they are potentially dedicating hundreds of hours to someone else's endeavor.  Of all the jobs related to a successful film festival, judging often receives the least glory, yet is the most important job there is.  
From the very beginning of Bleedingham, it has been very important for us to have judges of the highest caliber:  professional storytellers who can offer real, valuable feedback to the filmmakers.  The whole purpose of Bleedingham has been to provide a place for filmmakers to grow and develop their skills.  Toward that end, it is important to give the filmmakers solid, real world advice that they can use to improve their talents.  The only way to do this is to have judges who know what they are talking about.  That is certainly the case with this year's crop of judges.  
We would like to take this opportunity to acknowledge the expertise, the hard work and the time that our judges consistently provide to the festival.  We are indebted to these individuals.  Without their efforts, Bleedingham could not exist as a festival.
Crystal Connor is a Pacific Northwest based horror novelist with many published books and short stories, who brings a unique and important perspective to Bleedingham.  
Chris Donaldson is a film producer with many years of experience and awards under his belt and currently works with Moment Films.
Roman Stadtler has been judging for Bleedingham since day one.  A comics scholar and historian, Roman knows more about story than many creators.
Sammy Applegate is the co-director of the film scoring program at the Seattle Film Institute and has lent her professional ear to the sounds and music of Bleedingham for years.
Micky Nielsen is a novelist with titles such as STRANGE HIGHWAYS and a writer for games such as the World of Warcraft.  His well rounded knowledge is a welcome benefit to Bleedingham.
Lorelei Shannon is a horror novelist, historical true crime writer and the creator of the premiere horror video game Phantasmagoria II, as well as being a walking horror encyclopedia.  Her long relationship with Bleedingham has been essential.
Thomas Durant is a television producer, currently serving as Executive Producer for the show Car Issues, brings his expertise and understanding to the Bleedingham judging team.
Eliott Glasser is a local filmmaker and a veteran of many Bleedinghams of the past, brings the unique perspective of having been in the trenches as a Bleedingham warrior.
Robert Lashley is a local author and nationally recognized poet who can find the heart and soul of a story and illuminate its strengths and weaknesses.  The filmmakers are fortunate to have his insight.
James Fredrick Fairely is a Practical Effects Artist working out of Vancouver, BC.  James has worked on such titles as Batwoman, Chilling Adventures of Sabrina and Falling Skies.  James brings a professional eye to the FX of Bleedingham and is always inspired by the passion of the filmmakers.
Chris Gusta is a horror film enthusiast and scholar and brings his knowledge to both a teaching career and Bleedingham.
Christal VanEtten is a filmmaker, cosplayer and writer, as well as being recognized as The Superghoul.  Bleedingham benefits from her wide variety of skills and knowledge.
Casey Schmidt is a filmmaker and the owner of Northwest Grip, one of the region's best grip and production companies, often working with Longshort Productions.  Casey's experience on productions of all scales is a valuable asset to Bleedingham.
Jim Pidgeon is a long time film producer with a wide variety of credits to his name.  Currently working with Rocket Soul Productions, Jim has a vast knowledge of production and storytelling that is invaluable to the Bleedingam filmmakers.
Ty Huffer is a Seattle based filmmaker and television producer as well as a long time participant in the Bleedingham Film Festival. As a long time fan of horror and a saavy story producer the television field, he brings valuable "boots on the ground" insight to the aspects of film production and storytelling
Matt Rush is a Seattle area filmmaker whose contributions can be seen on many of the film and television productions coming out of WA state. Still working in the field , Matt's unique combination of  film production knowledge, technical expertise and creativity is an asset to our judge's panel.
Each and every one of these individuals brings a unique perspective to the judging of Bleedingham films and we benefit from the strength found in diversity therein.  We, both festival organizers and filmmakers, are indebted to their hard work, skill, knowledge and dedication.  Judges, we see and acknowledge all you do and we thank you from the bottom of our black hearts.  We salute you!  Everything that you bring to the table is essential to our collective, unending quest to STAY SCARY
Additional thoughts:
Howdy Horror Fans and Filmmakers!  Gary here.
Judging for Bleedingham is an INSANE task to ask of our community peers.
Imagine asking people who are active in their busy careers to critically look at over a 100 films  (combined lol) judge them AND provide constructive feedback where possible.
We are asking them to subject themselves to stories and visuals that are frightening and horrific by design. 
But what's even crazier and outright wonderful, is the PASSION in which our peers engage  this task.
There would be no festival without our judges panel.
We feel like we can never thank them enough for engaging with the films and the filmmakers as they  share their valuable time and experience.