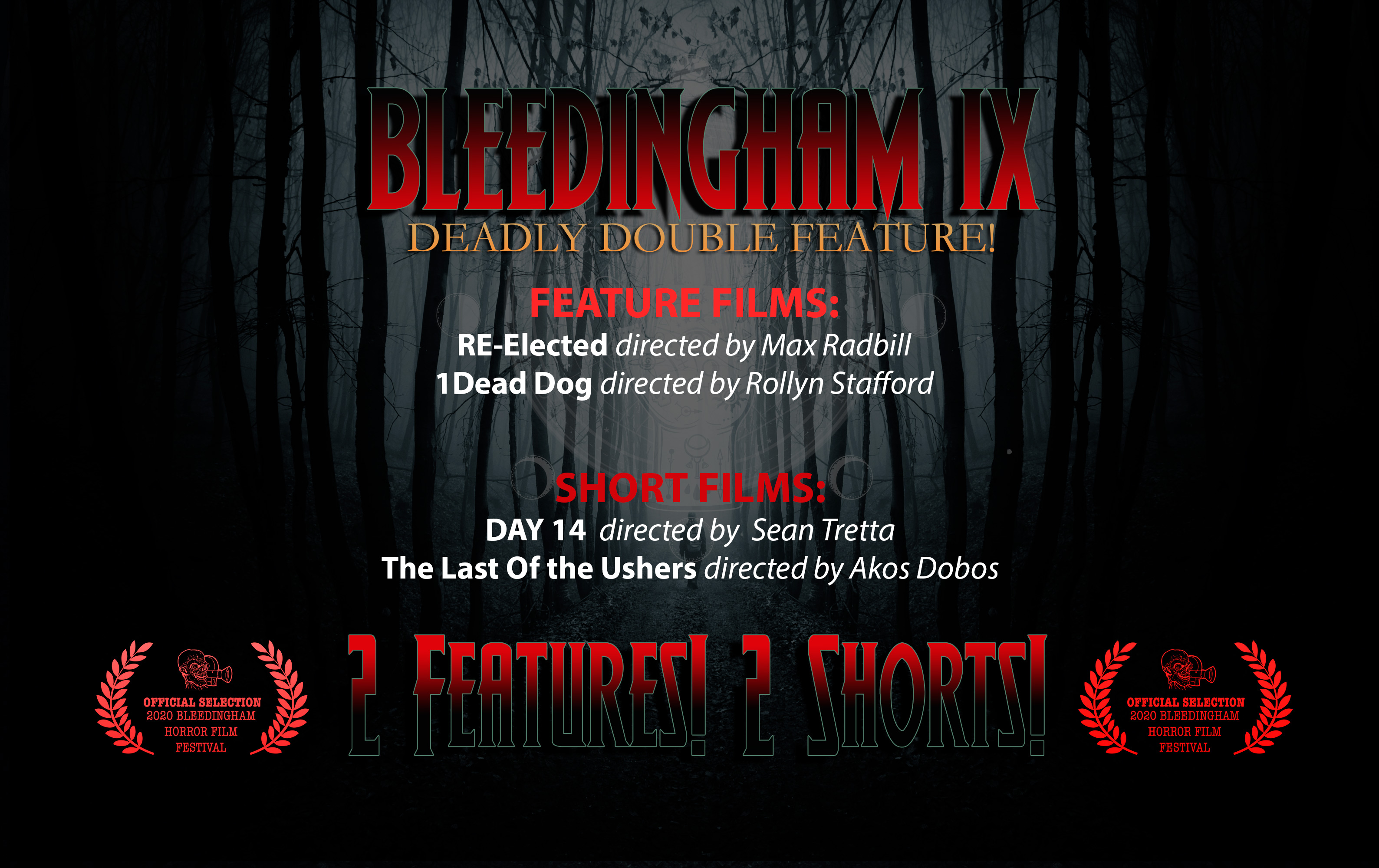 BLEEDINGHAM PROUDLY PRESENTS:
THE DOUBLE FEATURE BLOCK
In this block of content, we  feature  two top rated horror features, plus a highly rated 15-30 min opening short film for each feature!
So get comfy, grab a blanket, plus your favorite movie snack, and get ready for chills, kills and thrills with this dreadfully delightful Double Feature!
Feature Film Block One:
---

Day 14
Directed by: Sean Tretta
Two young siblings (Mia, 15 and Max, 6) must take care of their dangerously ill parent and
protect each other from the outside world during a pandemic.
1 Dead Dog




Directed by: Rollyn Stafford
1 Dead Dog is a dark comedy about 2 serial killer brothers who find a squatter in their house,
who also happens to be a serial killer. As you can imagine, they bond over the body count. (This is a feature film.)
---
Feature Film Block Two:
---

The Last of the Ushers
Directed by: Akos Dobos
Re-Elected
Directed by: Max Radbill
After reading from a cursed copy of the Declaration of Independence, siblings Nate and Angela Harmon and their friends must face off against the zombies of American Presidents on the Fourth of July. But for Nate and Angela there is something even more terrifying lurking in the woods…the prospect of spending an entire evening together.