Disclaimer:

We do not censor filmmakers. Some films may display nudity, extreme violence, gore, adult language, triggering or disturbing content.
These films are made by independent filmmakers and are not rated. Films are recommended for mature audiences only. Saturday Oct 28 8:00pm
BLEEDINGHAM FILM FESTIVAL PRE FUNK AT THE GRAND
Time: October 27th, 6;00pm
Place: The Grand Avenue Alehouse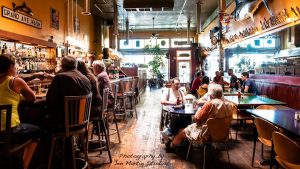 Join us at The Grand Avenue Alehouse in Bellingham, WA, on
Friday, October 27th from 5:30 PM to 7:30 PM for the
Bleedingham Film Festival Prefunk.
This is a 21+ event, welcoming filmmakers and die-hard
horror fans alike to check out past Bleedingham films and
enjoy spooky-themed drink specials.
It's a great opportunity to meet other horror fans and some local filmmakers to talk up
your favorite horror movies and get into the Bleedingham spirit!
Located at 113 Grand Ave, Bellingham, WA 98225. So, mark your calendars and come join up with friends for food, tasty
libations and some good old horror film fun!
BLEEDINGHAM XII PRESENTS: BEST FEATURE FILM and More!

 
Time: Friday Oct 27 @ 8:00 pm
Where: Pickford Film Center
Only one feature film is selected to play at the Pickford each year by our judges and this is it!
We invite you to join us in celebrating independent filmmakers on opening night at this one and only Best Feature screening!
Official Selection TBA Oct 15!
BLEEDINGHAM XII PRESENTS: WA STATE SHORT FILM OFFICIAL SELECTION
AND AWARDS CEREMONY
Time: Saturday Oct 28 @ 8:00 pm
Where: Pickford Film Center
Bleedingham Film Festival XII summons filmmakers and horror fans to join us for the screening of the official selection of WA state short horror films.
This year's films are truly something to scream about and we can't wait to see the judges final scores come in!
Stay after the screening for the awards ceremony and cheer on WA state filmmakers!
Who will take home the grand prize of $1000?
Hosted by Bleedingham's own Langley West and longtime Bleedingham friend, the amazing Jackie Kersten,
this will be a night of audience prizes and horror shenanigans!
Official Selection TBA Oct 15!
BLEEDINGHAM XII AFTERPARTY AT THE RACKET PINBALL BAR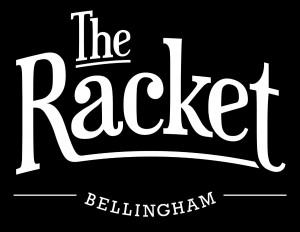 Don't miss out on the after party (21+ only) on Saturday,
October 28, from 11:00pm- 2:00am at the Racket, located at
1220 N State St, Bellingham, WA 98225!
After the commencement of the WA state competition and
awards ceremony, head on over to the Racket to meet up with
filmmakers and the Bleedingham team!
We'll be talking horror
movies, mulling over best kills of the night and celebrating
local filmmaking! The Racket will be serving up Bleedingham
drink specials, food until midnight and pinball too!
Bleedingham XII Filmmaker Mixer and Practical Effects Panel
Featuring guest panel with professional special fx artist,
James Fairley!  Join us for a Filmmaker's Mixer on Sunday, October 29, from
1:00pm to 3:30pm at The Happy Place in Bellingham, WA,
located at 1215 Cornwall Ave, Bellingham WA 98226.
Calling all aspiring, new and seasoned filmmakers! Connect
with fellow filmmakers over coffee, cocoa and cookies, and
get ready for an exclusive practical effects demo panel
featuring James Frederick Fairley, renowned for his work on
IMDb credits like Chilling Adventures of Sabrina , Channel Zero, Batwoman, ABC's of Death, and a whole slew of other amazing projects.
Don't miss this opportunity to network, learn, and be
inspired by a Hollywood pro! This is an all ages event, all are
welcome!
BLEEDINGHAM XII PRESENTS: THE CREEPY CORNUCOPIA

 
Time: Sunday Oct 29 @ 4:30 pm
Where: The Pickford Film Center
Expand your Halloween weekend fun with a delightfully dark and frightening mix of WA state and international horror short films,
plus the best 15-30 minute shorts and audience prizes!
Official Selection TBA Oct 15!
BLEEEDINGHAM XII PRESENTS: OUTSIDE WA & INTERNATIONAL OFFICIAL SHORT FILM SELECTION
Time: Sunday Oct 29 @ 7:30 pm
Where: Pickford Film Center
Often regarded as the most frightening Bleedingham block,
we invite you to roll your bones on over to check out these highly rated short films from around the world! 
Official Selection TBA Oct 15!